Google Meet
Each month we will conduct a free live Google Meetup for filmmakers, actors and musicians – an opportunity to collaborate, share ideas, concerns, projects and generally connect arts communities.
Join our free live Google Meetup
Sat, December 5, 2020 @ 1pm CST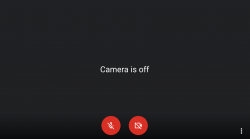 If you have Chrome, Firefox, Safari or the new Edge browser, and a gmail account, you can easily join the call by simply selecting the Google Meet link. Google Meet works entirely in the browser. On mobile, we recommend that you install the Meet or Gmail app from Apple App Store or the Google Play Store.