— For Immediate Release —
The 48 Film Festival 2021-22 (Downloadable PDF)
THE FIRST CANADA-WIDE 48 HOUR FILM CHALLENGE
WINNIPEG, MB — The 48 Film Festival, is the first unified Canada-wide time-based film challenge. At present, 10 of 13 provinces and territories are set for local challenges in Summer 2021 (yes, we want all 13!). Two shorts from each participating area will be selected for an in-person screening in Spring 2022, at the TIFF Bell Lightbox in Toronto.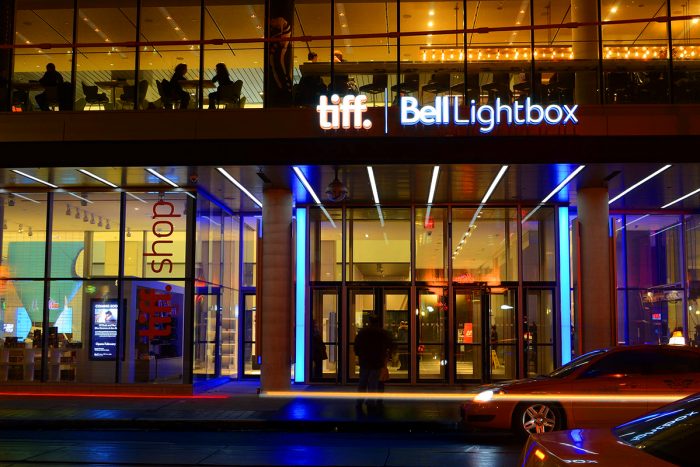 REGISTRATION PERIOD WILL TAKE PLACE IN MARCH 2021: Please stay alert, because sign-up for registration will sell out FAST!!! See relevant and important dates below, stay tuned for more info and please share this press release.
ATTENTION MUSICIANS, ACTORS AND FILMMAKERS!!! Get Ready!!! Write, shoot, edit, score and produce an original short film in just 48 hours. All filmmakers, musicians and actors are encouraged to participate. A multitude of languages – Indigenous and many others – are spoken across Canada in addition to French and English. We welcome films in all languages and will provide additional time for adding subtitles if filmmakers choose to do so after films are submitted – the only addition or change permitted after the end of the 48-hour period. All completed films are guaranteed a local screening. Some areas may opt for separate youth and adult categories. Registration and other details may vary in each area. Check our blog or social media to connect with us and stay informed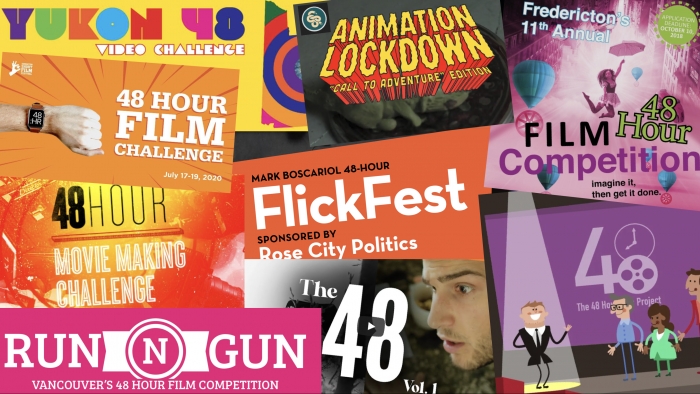 NORTH, WEST, EAST: Planning for this cross-country film festival began in 2018. To date, participating and supporting film organizations are: Alberta – Calgary Society of Independent Filmmakers, EMMEDIA Gallery & Production Society, Film and Video Arts Society of Alberta, Quickdraw Animation Society; British Columbia – CineVic Society of Independent Filmmakers, Run N Gun: Vancouver's 48 Hour Film Competition; Manitoba – ACTRA Manitoba, Buffalo Gal Pictures, Film Training Manitoba, Gimli Film Festival, Manitoba Music, National Screen Institute, On Screen Manitoba, The 48 Film Festival Inc., Winnipeg Film Group; New Brunswick – New Brunswick Filmmakers' Co-operative; Newfoundland – Nickel Independent Film Festival; Northern Territories – Dead North Film Festival, Western Arctic Moving Pictures, Yellowknife International Film Festival; Nova Scotia – Atlantic Filmmakers Cooperative; Ontario – Reelworld Film Festival, Toronto International Film Festival, Trinity Square Video; Saskatchewan – Saskatchewan Filmpool Cooperative; Yukon – Dawson City Short Film Festival, Yukon Film Society.
TIMELINE (each province and territory will set their own dates):
February 2021 – Canada-wide Announcement
March 2021 – Registration Period
Spring 2021 – Info Session
May 2021 – Indiegogo Crowdfund Launch
May & June 2021 – The 48 Film Challenge (TBD)
Summer 2021 – Local provincial and territory screenings 
March 2022 – Canada-wide TIFF Bell Lightbox screening
The 48 Film Festival 2021-22 (Downloadable PDF)